Financial performance
Our financial performance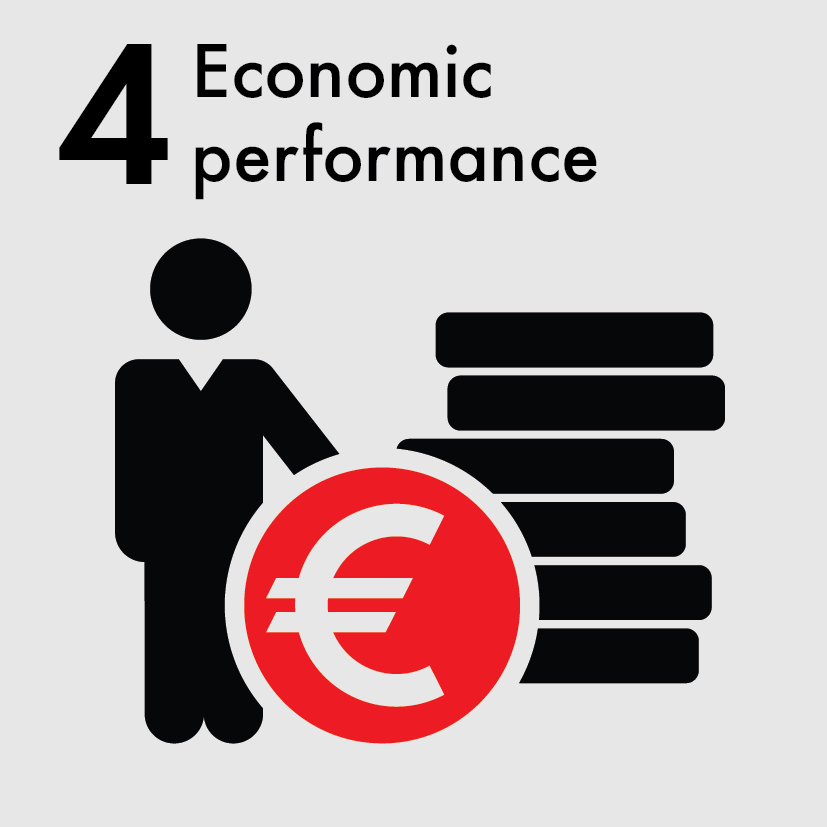 We capture value for our stakeholders with our financial performance.
In our 2020 Materiality Analysis, this is considered the fourth most material topic.
After a record 2019, the 2020 financial year started with very good results in January and February. In March 2020 everything changed with the European outbreak of the COVID-19 pandemic significantly impacting our business and financial results.
While long-term parking revenues remained fairly stable throughout the year, our short-term parking revenues were strongly impacted by the stringent government lockdown measures to contain the virus.
Adjusted net revenue
The adjusted net revenue is EUR 487.4 million (2019: EUR 674.0 million).
Chart 14

Net revenue
---
(x EUR million)
Adjusted operating results
The adjusted operating result in 2020 amounts to EUR 52.9 million compared to EUR 216.3 million in 2019.
Chart 15

Operating result
---
(x EUR million)
Cash flow
The negative cash flow is primarily attributable to the impact of COVID-19 measures on short-term parking revenues.
Chart 16

Cash flow from operating activities
---
(x EUR million)
Investments
Adjusted for divestments, the investment cash flow in 2020 amounted to EUR 82.1 million compared to EUR 147.2 million in 2019.
Acquisition and expansion investments amounted to EUR 40.8 million compared to EUR 92.9 million in 2019.